Published on

By Amandine Rouhaud
Hi to you young (and not so young) Potterhead! We know that you dream of integrating Hogwarts in all goodness.ne fan of Harry Potter who respects himself. But today, we invite you to find out which student you would spend most of your time with, the one who would be your BFF/. For that, make several choices in the magic saga and discover the result!
IF THIS QUIZ IS NOT DISPLAYING CORRECTLY FOR YOU, PLEASE CLICK ON THIS LINK.
Choose your pet to join Hogwarts:
A cat
A rat
An owl
Which Hogwarts house do you hate the most?
Gryffindor
Ravenclaw
Hufflepuff
Slytherin
Choose a mythical Hogwarts place to spend some time:
In your common room
In the library
In the forbidden forest
The room on demand
Choose a treat to snack on between courses:
Surprise Dragees from Bertie Crochue
chocolate frogs
Pepper Gnomes
Fizwizbiz
Choose an optional subject to study:
Divination
Care of Magical Creatures
Muggle Studies
Studies of Ancient Runes
Choose a ghost to chat with: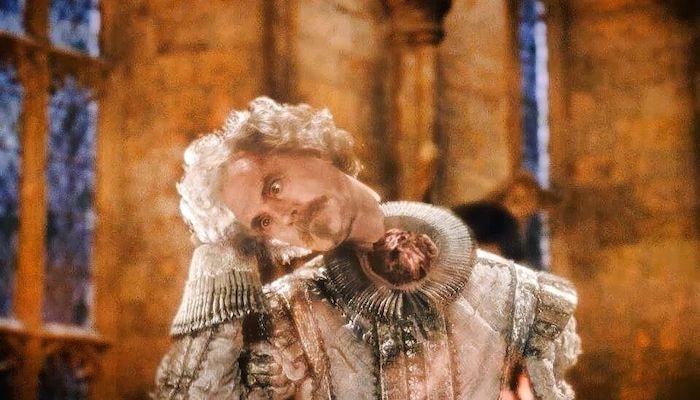 © Warner Bros.
Which Hogwarts student do you hate?
Cedric Diggory
Ginny Weasley
Vincent Crabbe
Cho Chang
Harry Potter
Harry Potter in person, are you coming back? Without a doubt, you become BFF with THE star of Hogwarts, the boy who survived! Needless to say, suddenly you also become friends with Ron Weasley and Hermione Granger, which is frankly classy.
Whether you're Gryffindor or not doesn't matter. This pretty trio is open-minded and knows how to recognize everyone at their fair value. Nota bene: by becoming Harry's best friend, you agree to always remain in his shadow. Or almost. Good luck !
Luna Lovegood
You clearly have a personality on the fringe. Your difference is undoubtedly your strength and you find in Luna Lovegood a friend worthy of you!
Together, you will spend long hours in a world misunderstood by others: yours. Rest assured, Luna is an excellent friend to have and if the world makes fun of her for her singularity, she is a young girl who knows how to be clairvoyant and see the good in everyone. In short, you and Luna are like the two fingers of the hand!
Draco Malfoy
"Some families of wizards are better than others" is now your motto. You become super BFF with the little weasel of Hogwarts, the inimitable Draco Malfoy!
We don't know if that means that you will also end up as a Death Eater like him, but in any case, you spend your schooling glued to the coattails of the one who makes life difficult for Harry Potter.
Argus Filch
Excuse us but…WHAT? Your BFF at Hogwarts is none other than the school janitor… That says a lot about your favorite occupation: throwing out all the young wizards who don't respect the rules.
We don't know what generates so much hatred in you, we just hope that with Filch and Miss Teigne, you find a little comfort and lightness of soul!
Amandine Rouhaud
Journalist
We want to give thanks to the writer of this short article for this outstanding material

Harry Potter quiz: your choices at Hogwarts will tell you who your BFF is


Visit our social media accounts as well as other related pageshttps://nimblespirit.com/related-pages/