Consider a more zero waste/eco-responsible approach
In Lyon, there is no shortage of eco-responsible shops and influences. Whether it's fashion (like Ethical World), accessories/jewelry (such as The Curious Owl Where Paulette on a Bicycle), DIY Zero Waste workshops (like Zero Waste Lyon), places of donation of all kinds (such as the givebox), solidarity collections, ethical cafés and restaurants (such as Ubuntu Cafe…) Why not start taking a look at those around you and what they offer?

Experiment with more healthy/vegetarian restaurants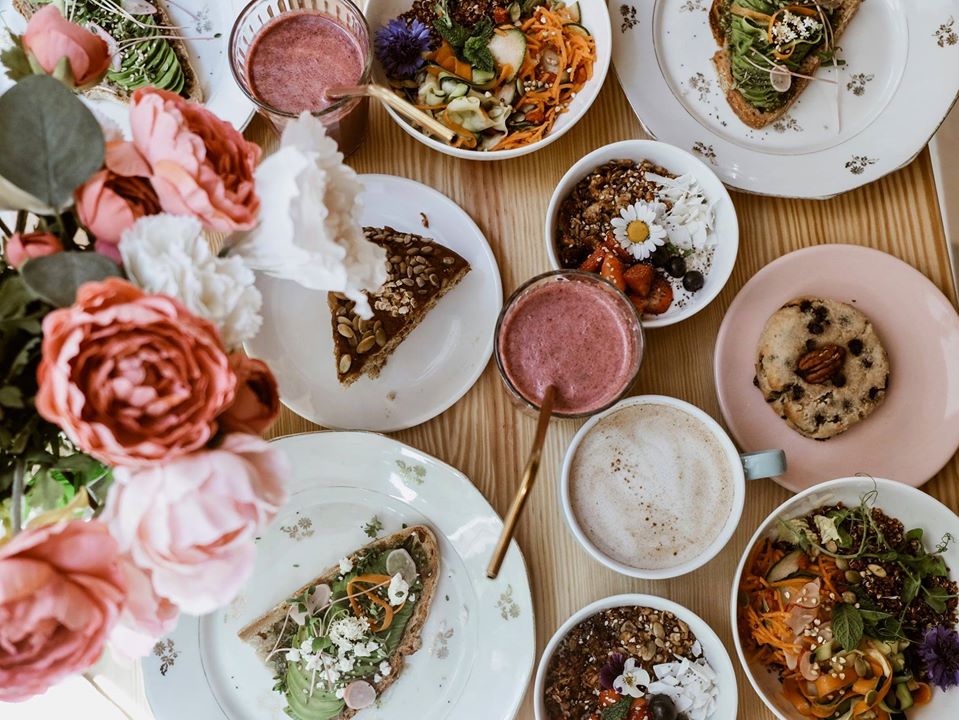 In the same way, Lyon is full of spots whose small dishes are healthy and balanced. There are not only corks and ravioli gratins here, but no! Whether they are vegetarian, vegan or just a little healthier than fast food, 2023 may be an opportunity to try these brands, where you may eat more "green" but no less greedy. We made you a list of healthy restaurants to find in Lyon, right here !


Trying to quit smoking
Good. We know the song. Trying to quit smoking is almost like trying to rip off an arm on purpose. It's exhausting and we don't want to do it. The goal is not to brag about the benefits of quitting smoking, you already know all that! But we also know that this resolution always nestles in the corner of your head. There are anti-tobacco centers in Lyon, or applications directly on your phone. Otherwise, the point just below is a possible solution to give you a boost.

Take up yoga and meditation
Because yes, yoga, meditation, or anything related to relaxation and breathing can be a support in quitting smoking. But even if you don't smoke or are not trying to quit, these are 2 activities that provide enormous well-being on many levels. At the house of Yoga Korner for example, we can do it collectively in a studio and have coffee afterwards. More info here.

Take more time for yourself in relaxation areas
In the same idea, taking an interest in anything that would allow you to pamper your body and mind seems to be an excellent resolution. For that, here is for example a top of the hottest spas and hammams to relax in Lyon.

Try a new activity
You know that project or little hobby you've been interested in for a while? Why not take the leap in 2023? Lyon has so many workshops to offer you! Whether you want to learn sewing, cooking, woodworking, wine-making and more, there's a class waiting for you somewhere around the corner. wecandoo Where Generation Travel are for example excellent referencing sites to find what you are looking for.

Rethink the decor of your apartment
You know the song: feeling good at home can help to feel good in your head! Rethinking the decoration of your cocoon can breathe a breath of fresh air (perfect to start the new year), have fun and decorate your space with elements that you like. At the end of 2022, boliaa new Scandinavian decoration shop, for example, opened its doors in Lyon. Style Factory also installed! In short, something to sublimate your cozy nest.

Make the most of the city's cultural spaces
Often, we realize that with the rhythm and the routine, we do not necessarily take the time to explore all the spaces dedicated to culture that are around us. Lyon is a gold mine when it comes to museums and exhibitions. Lyon, France has, for example, an excellent agenda to keep informed of new exhibitions and their dates!

Get (back) into sport?
Back to basic. It lasts as long as it lasts, with the intensity you want to put into it. Whether it's to feel good, to sculpt, to become a real squat pro or just to exert yourself to evacuate the stress of everyday life, we don't give you any more topo on the benefits of sport. Many rooms are at your disposal, and even if you want to register now, it is not impossible that discounts are in order…

Clean your mailbox
It's free, it works in Lyon like anywhere else, but we know you need to hear it: CLEAN UP YOUR MAILBOX, DAMN IT ! It will soon explode, name of a pipe.


We want to say thanks to the writer of this post for this remarkable content

10 ideas for good resolutions to take when living in Lyon


We have our social media profiles here as well as other pages related to them here.https://nimblespirit.com/related-pages/